How to outrank your better-funded competitors with bigger teams, bigger budgets, and more backlinks
In our previous post on how Google works, we told that out of the 65,000+ page 1 keywords our projects currently hold, we almost always have the lowest domain authority, least amount of backlinks, the smallest budget/teams, and the newest domains.
Across B2B and B2C.
SaaS, mobile apps, services, e-commerce and publishers.
Regardless of what type of business it is.
First, we'll explain why. Then we'll show you two dozen examples.
Why less authoritative sites with fewer backlinks outrank more authoritative sites with more backlinks
Google doesn't publish schematics with how it works, but our experience indicates any of these three things will help you outrank stronger sites with more backlinks:
User engagement metrics
Referral traffic
More internal links
Sometimes, you only need to nail one of these things to rank well, but the more competitive the target, the more important it is to nail as many of them as possible.
Better user engagement metrics
Google has 99.99% market penetration with Google Analytics, and they own 70% of the web browser market.
Google is at its heart, a big data company.
They would be absolutely foolish not to use data from Google Analytics, and even user data from Chrome to determine how users respond to one page vs another page.
If your page has a lower bounce rate, higher time on site, and more pages visited than your competition, that's a pretty good indicator your page better services a user than pages with lower metrics.
And if you think about it, user engagement metrics much more closely measure user satisfaction and value than an easily gamed metric like backlinks.
Our goal with every page of content we publish is to provide more value than any other page Google could show.
By focusing on reader value, we should generate better UX metrics than a page that provides less reader value.
Referral traffic
Google has a kajillion pages in its index, and it's discovering hundreds of millions of new pages every single day.
Most of these pages won't ever be viewed by a real human.
So if Google notices (through Google Analytics) that your page is receiving a significant amount of referral traffic from other websites, social platforms like Twitter, Facebook, Instagram, YouTube, email, or really, any other source⁠—that's a pretty good indicator the page being viewed has value.
Whenever we push referral traffic from one of the above sources to a new page, that page tends to rank quicker than pages we don't drive referral traffic to.
More internal links
Internal links tell Google how important a page is to your brand. The more internal links point to a given page, the easier that page is to rank.
The inverse is also true, the fewer internal links point to a page, the harder that page is to rank.
BrandChamp.io is ranking #1 for the most valuable keyword in their industry.
Check out the BrandChamp B2B SEO case study
It also has 37 internal links pointing to it.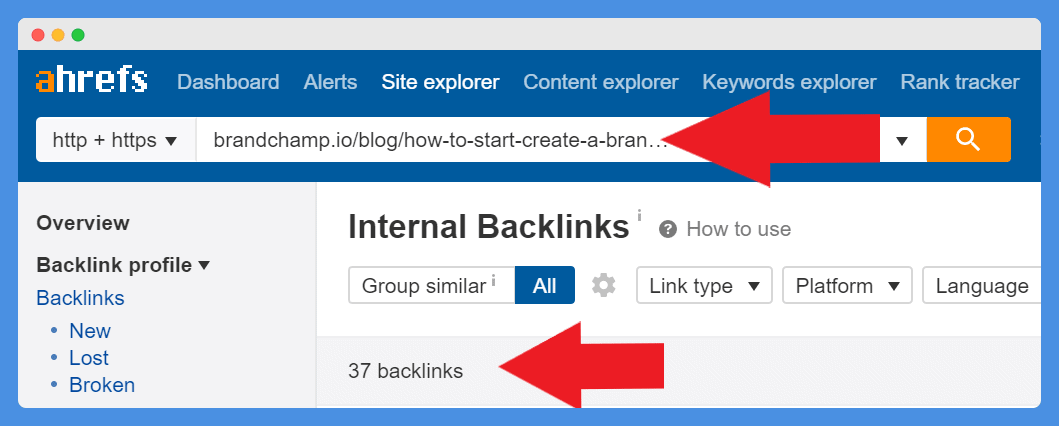 Looking for the best SERP tracking tool? Get +35 reviews from the top 1% SEO agency here.
Higher click-through rates (CTR) from search
Through trillions of searches, Google has a really good idea of what percentage of clicks each page will capture based on where it ranks.
If users are consistently skipping over higher results to click on your page, that's a pretty good indication that your page is better fulfilling a user's search than other pages Google is showing, and Google will reward you with a higher position.
Generally, when we write our meta titles and descriptions, we aim for one of two things:
More social proof than any other page ranking
More contrarian than any other page
More social proof than any other page
How can we create more social proof than any other page ranking?
This requires really understanding who your audience is. How can we build more trust than anyone else while being limited to 155 characters?
In the case of Archive360.com, we're highlighting some of the most famous brands in the world that trust us. The brands we listed don't work with just anyone, and the fact they chose Archive360 means you can trust us too—we're pre-vetted.

More contrarian than any other page
When everybody is going left, we go right. When everybody is going right, we go left.
Look at this example from Doggypedia.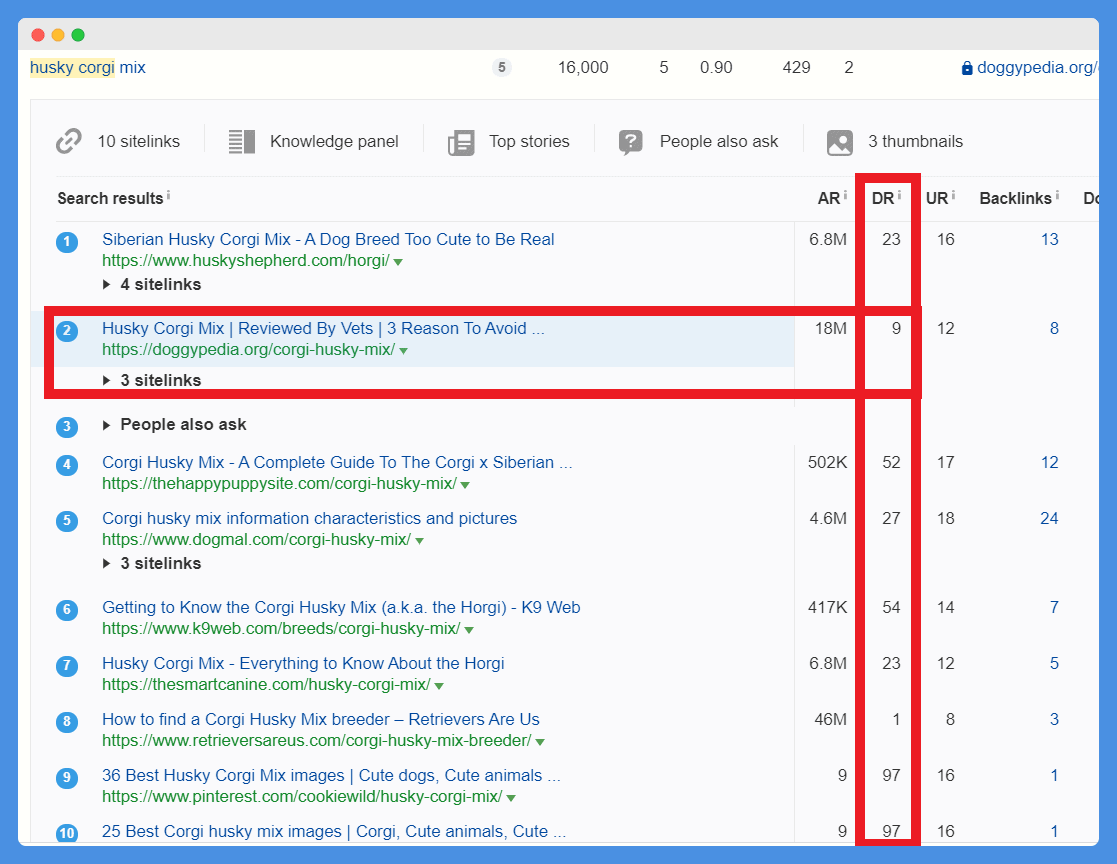 Every first-page result is focused on how cute and cuddly Corgi Huskys are.
We went the other direction.
"Hey Reader, here are 3 reasons you SHOULDN'T get the breed of dog you're interested in."

Being more relevant
The more relevant you are to what a searcher is looking for, the easier it is to rank.
But, the real estate you have to drive relevance is precious and limited to:
URL
H1 / H2s / H3s, etc
Meta title & meta description
Anchor text on internal links
Backlinks
You have complete control over 1-4, but #5 is trickier.
AnyLeads.com is outranking Hubspot for 'Linkedin inmail templates' because Hubspot isn't as relevant as we are to the query.
They still rank well due to their incredible authority and well-written content, but in this case, being more relevant was enough to beat them.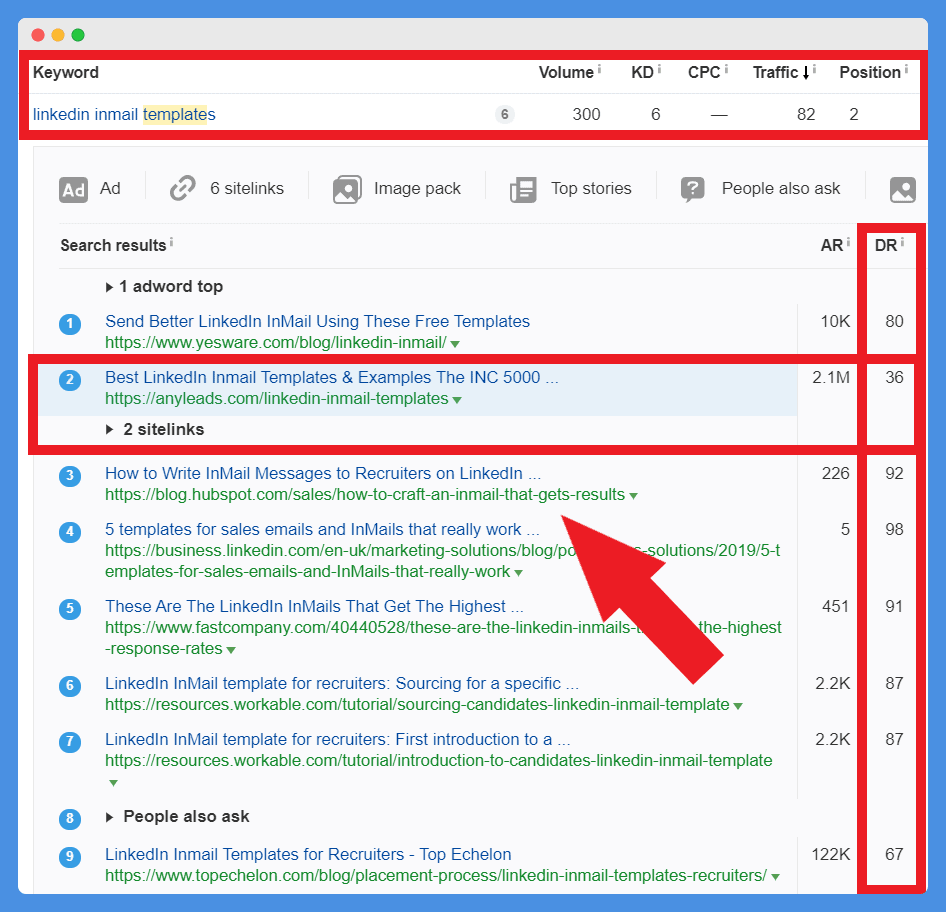 More examples
As we said, 65,000 page-one keywords and our projects have less authority, fewer backlinks, smaller budgets, smaller teams, and newer domains than the pages we rank above.
This could be the longest blog post in the history of the internet.
So we're going to limit it to a few dozen examples.
Outranking stronger B2B domains
BrandChamp.io
Need help with B2B SaaS SEO? Learn how we did it for BrandChamp.
Ambassador Program Marketing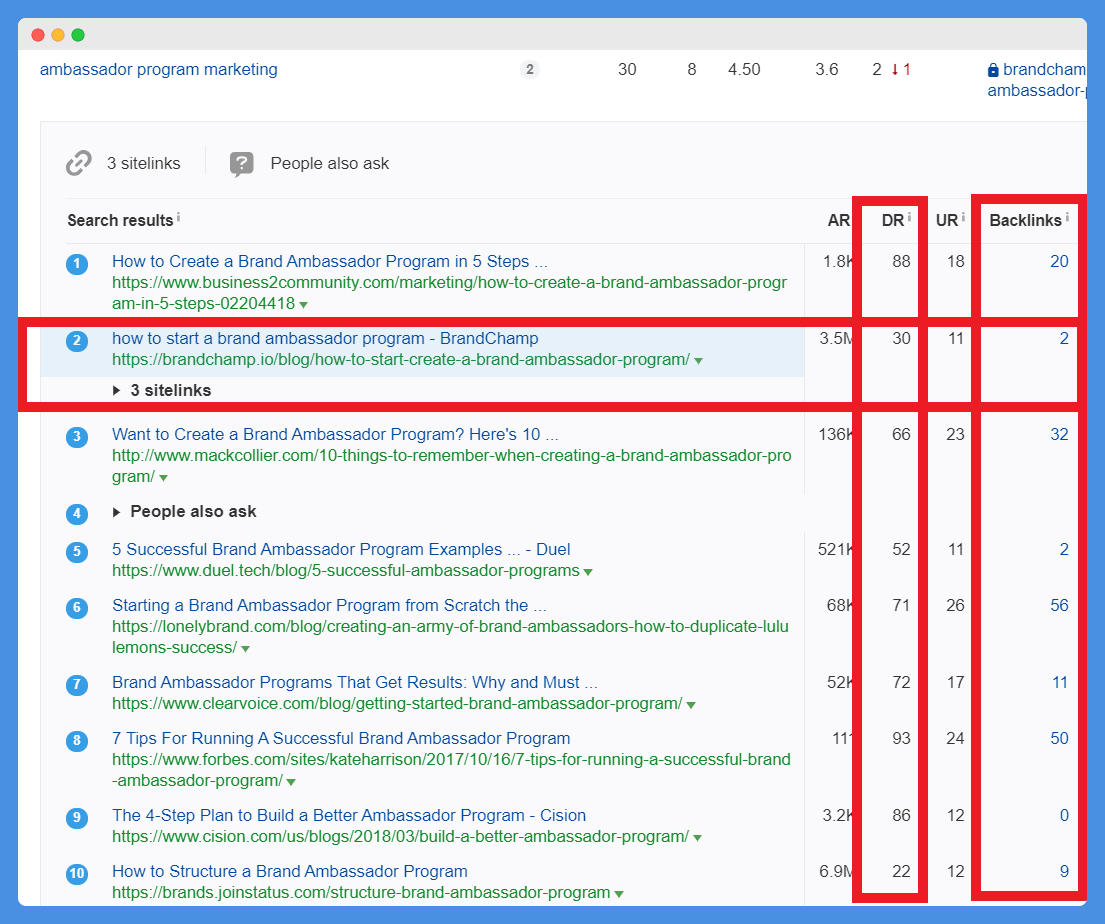 How to create a brand ambassador program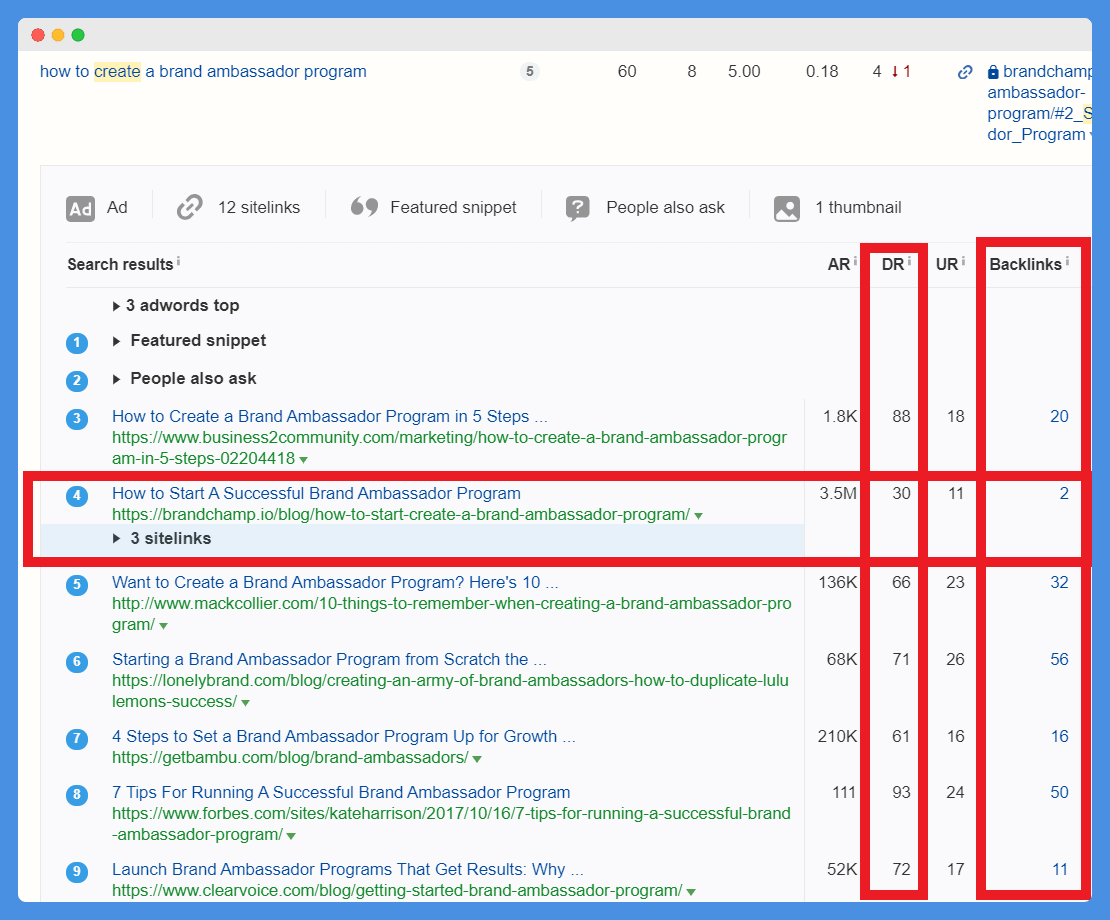 Brand ambassador program examples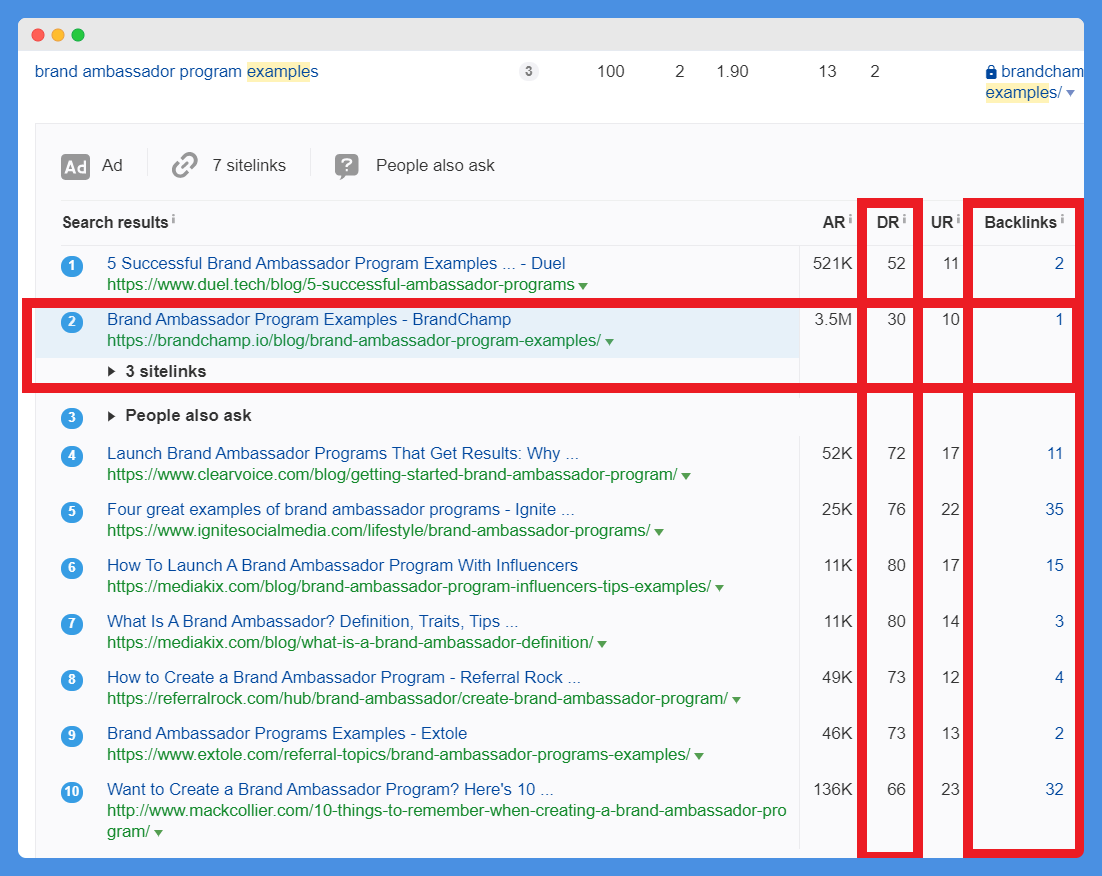 Brand ambassador program template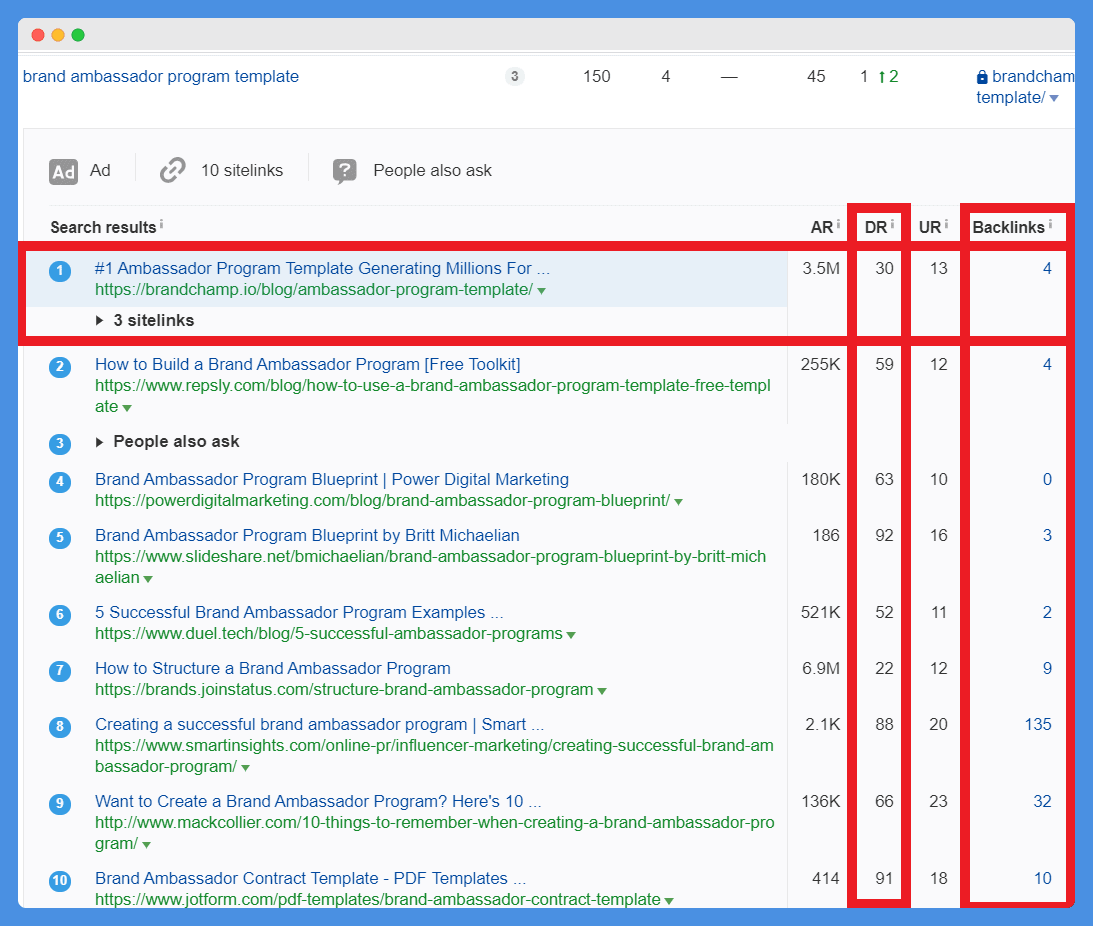 Successful brand ambassador programs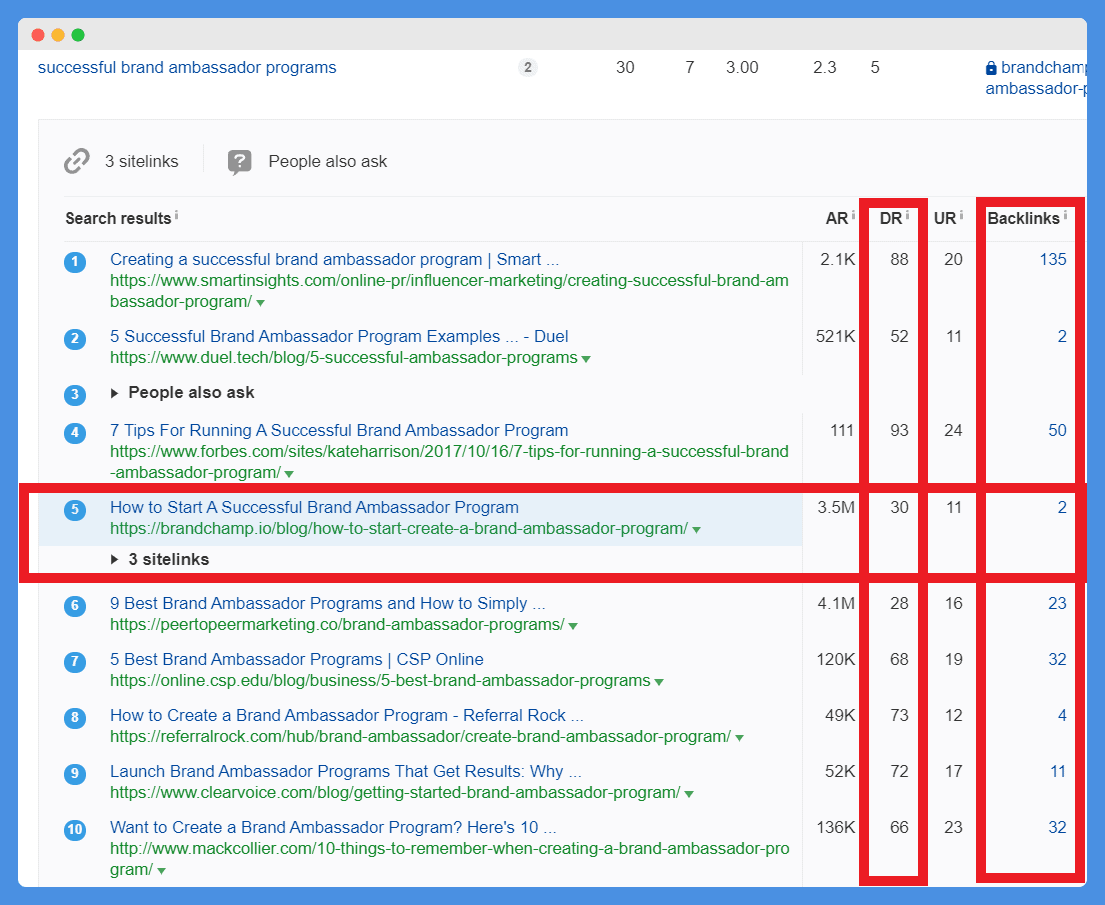 How to start a brand ambassador program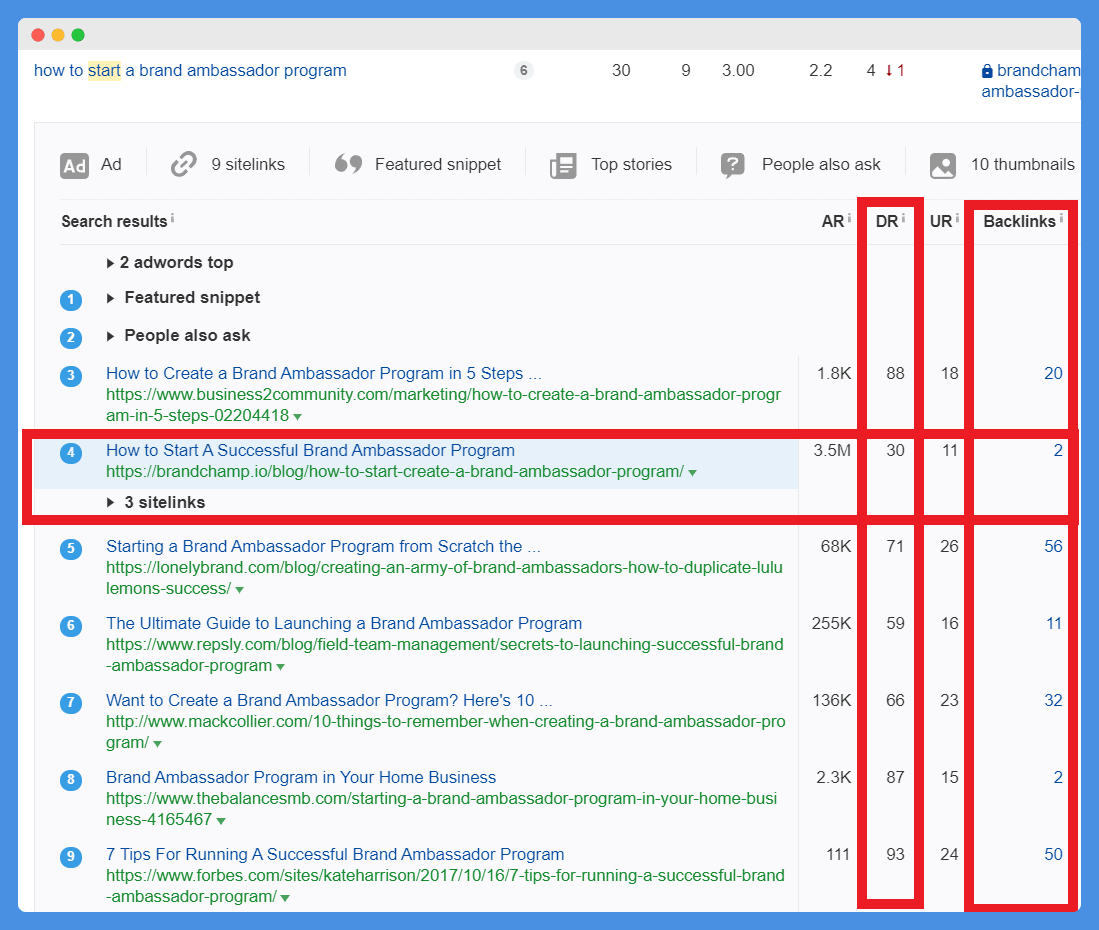 Learn how we helped BrandChamp outrank stronger, more powerful competitors and how we can help you with your B2B SaaS SEO campaign.
Archive360.com
Salesforce archive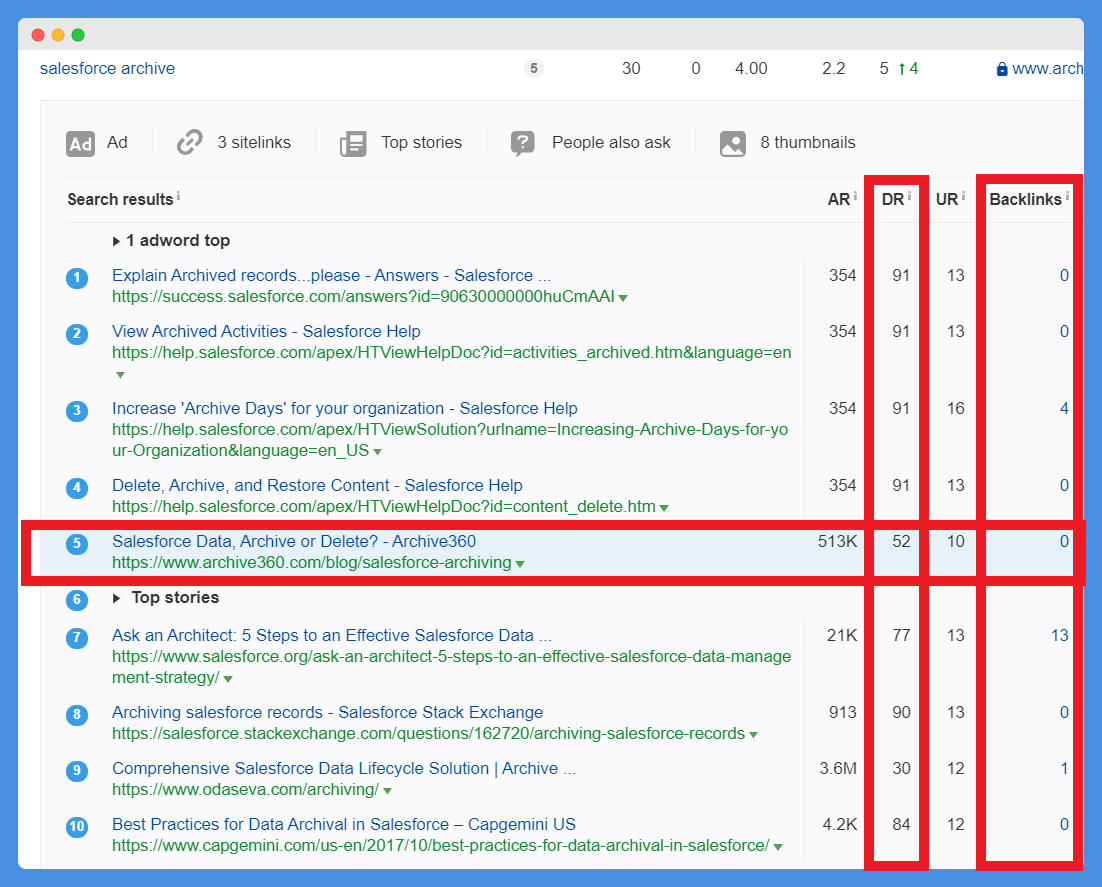 Symantec enterprise vault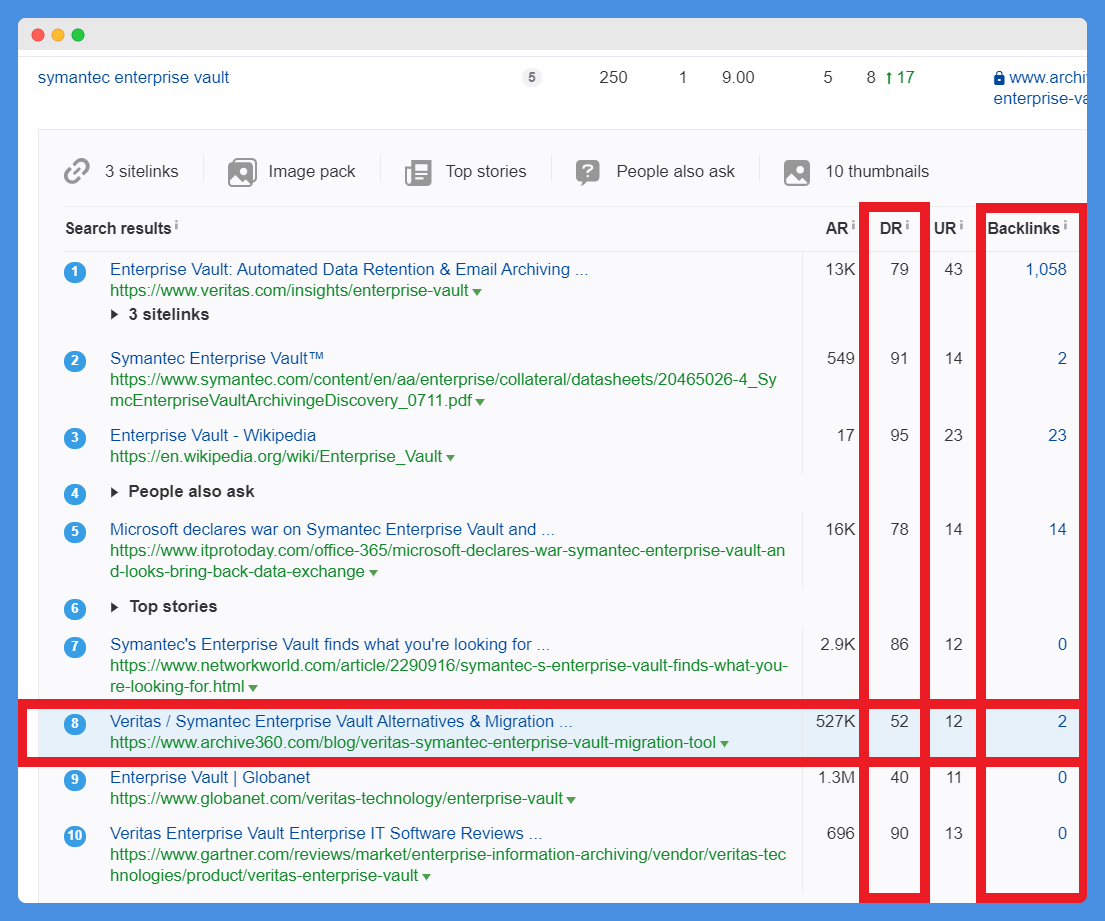 Mimecast alternatives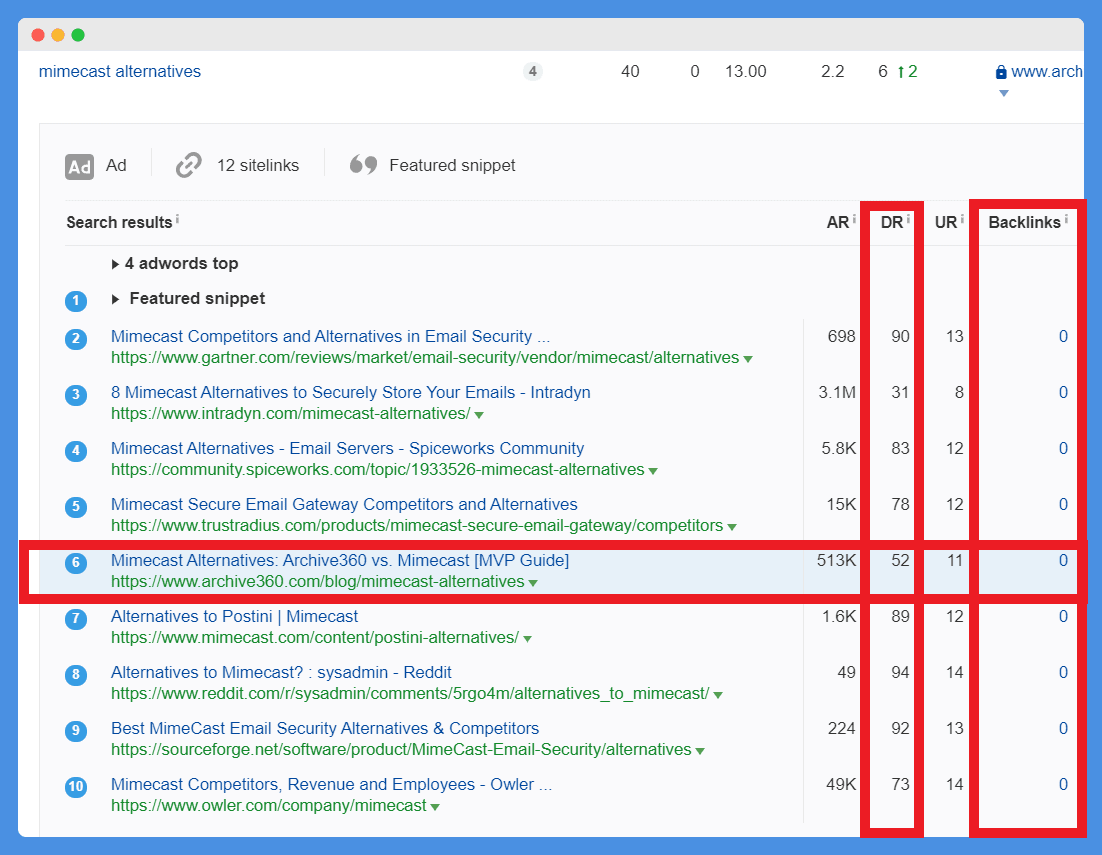 Ranking above B2C websites without backlinks
DoNotPay.com
Free trial credit card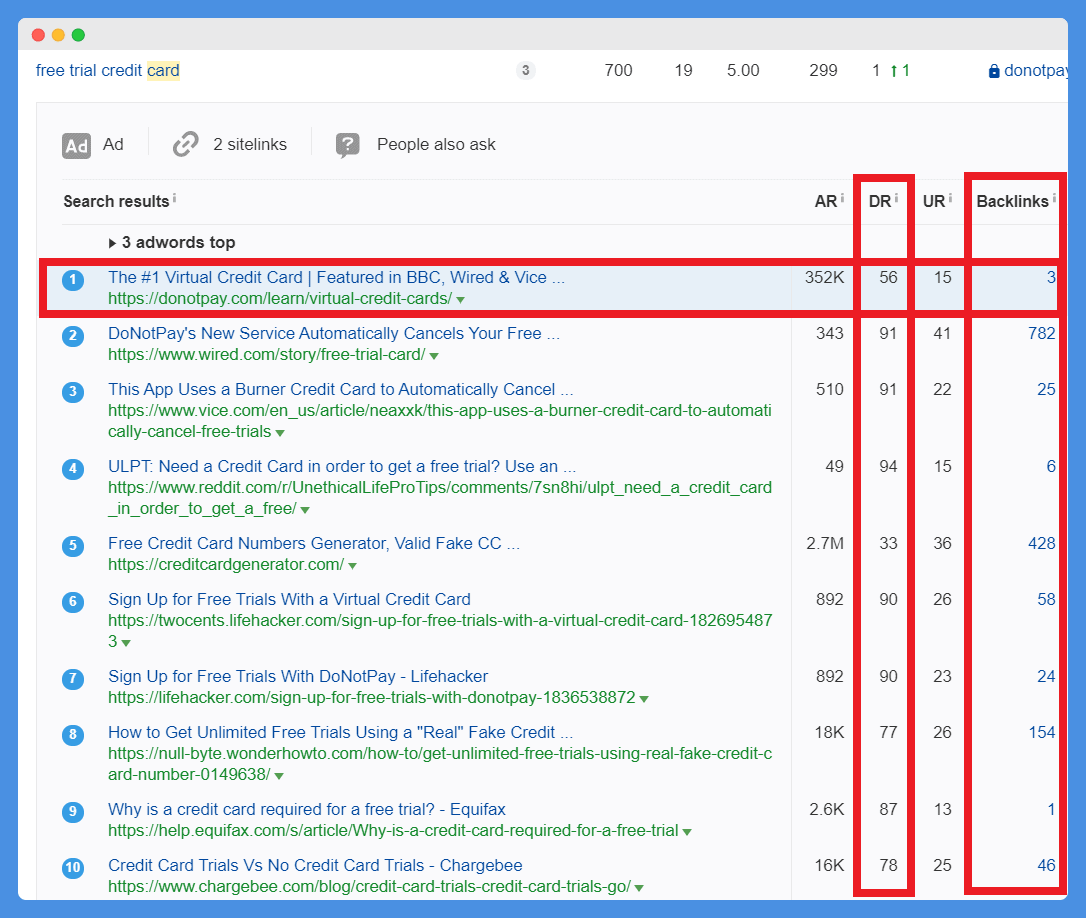 How to sue uber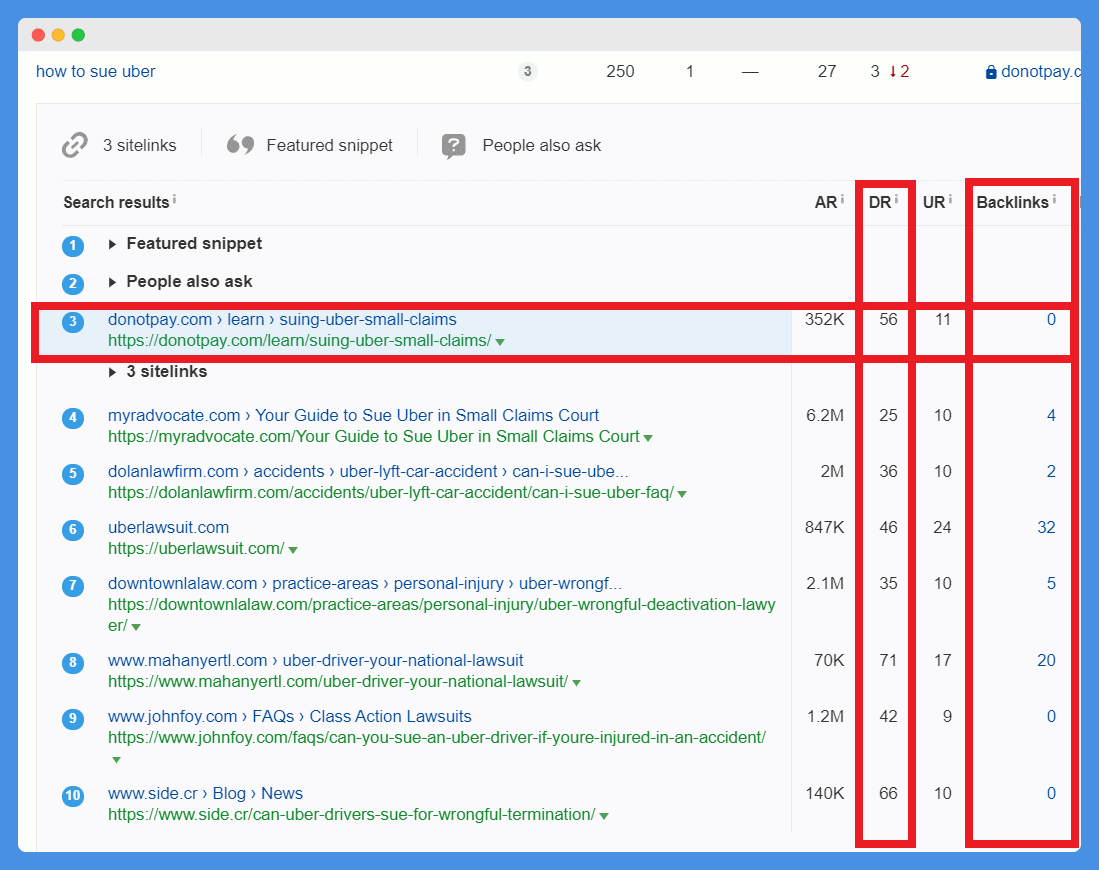 Ca DMV appointment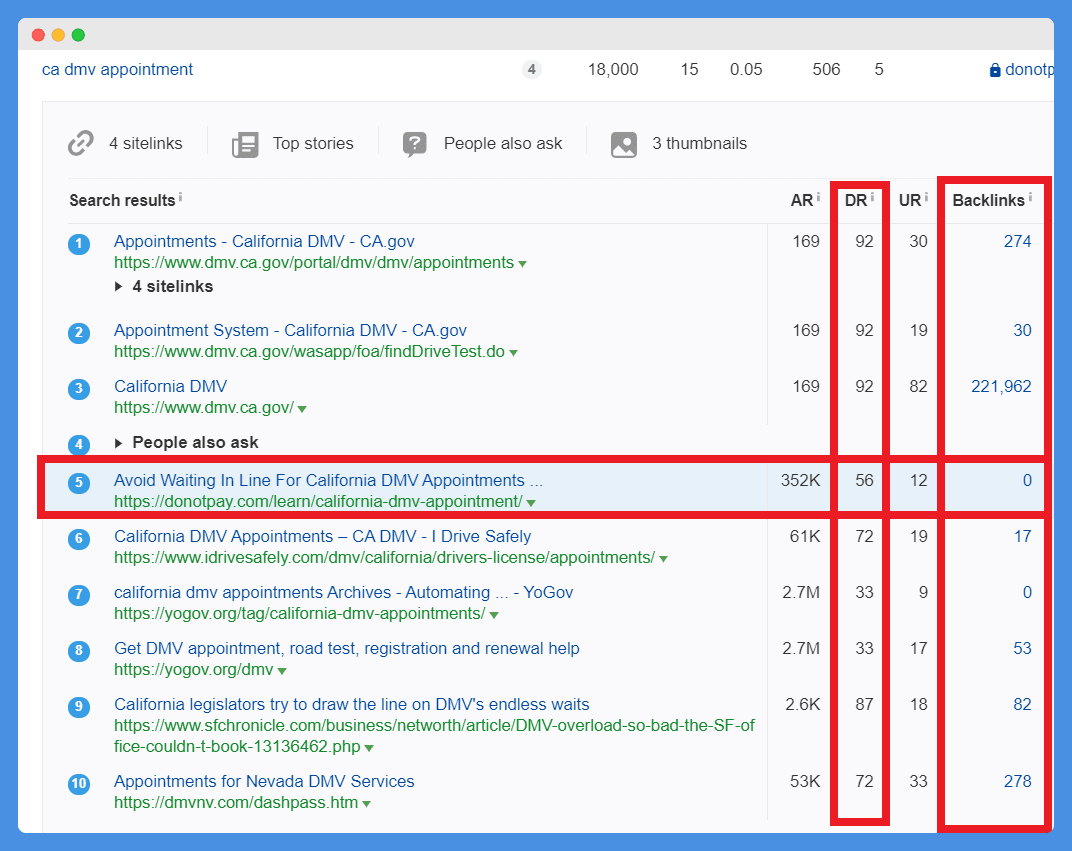 Uplay customer support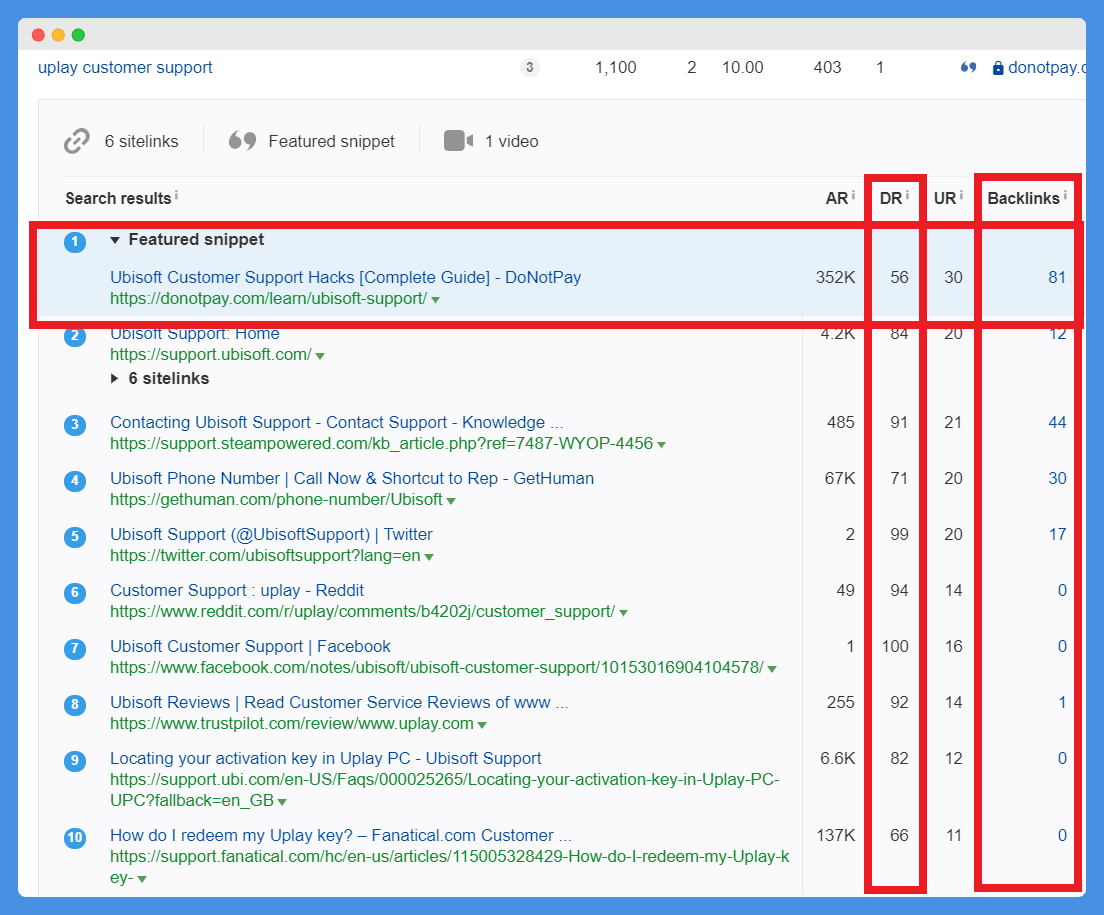 CampusReel.org
Need help with your B2C SaaS SEO? Learn how we helped CampusReel grow from 1,000 visitors/month to 166,000 visitors/month in 12 months.
UCLA dorms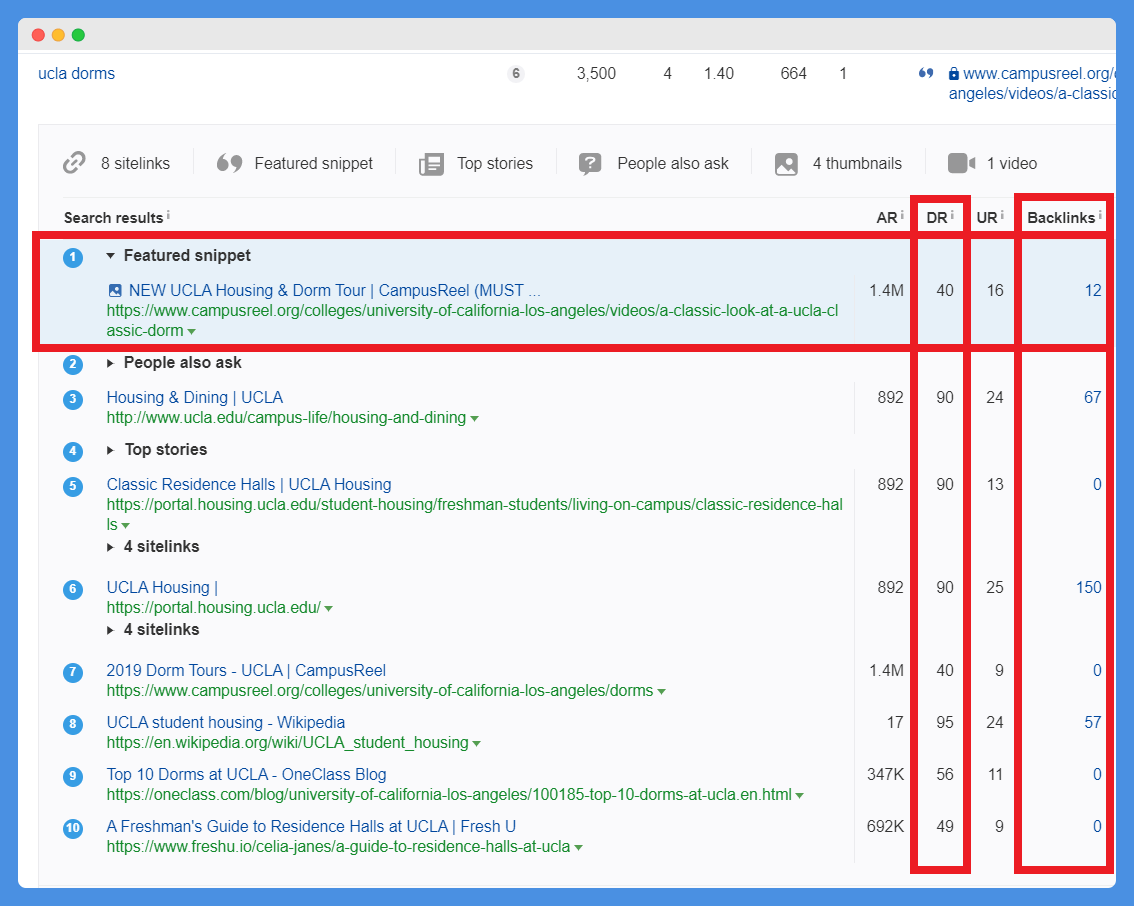 Texas tech housing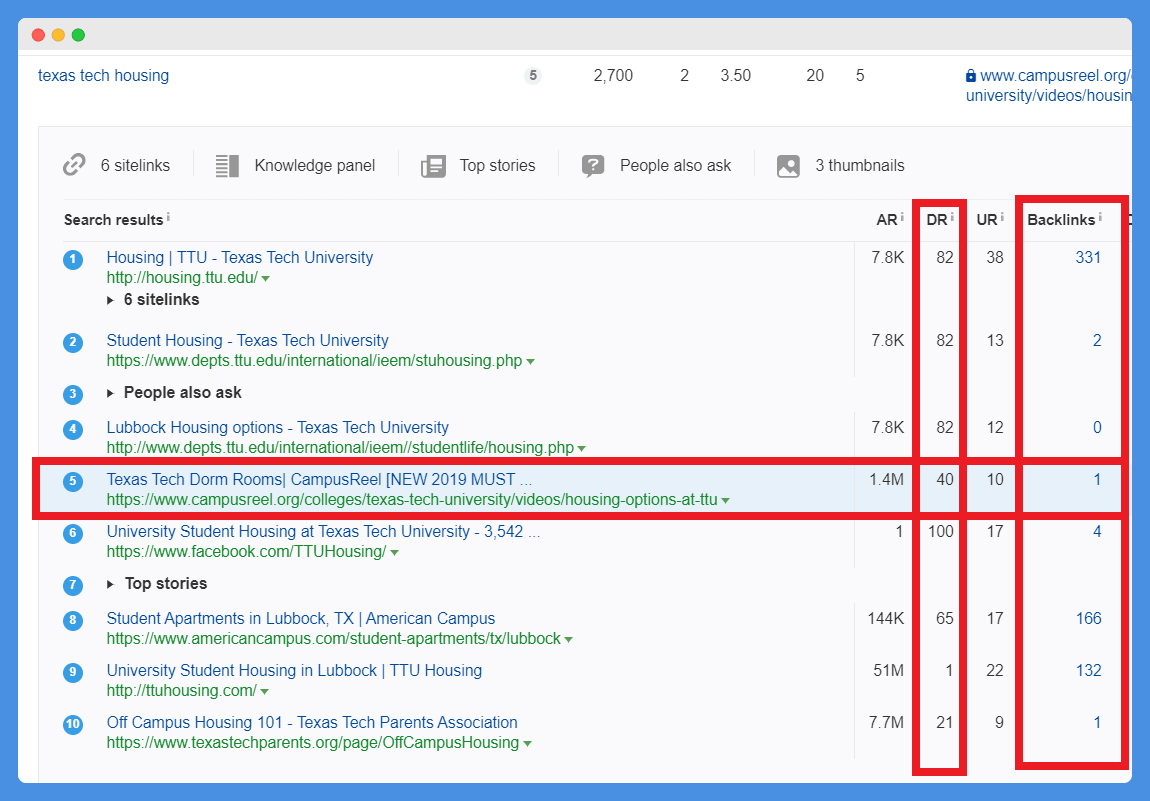 VCU vs UCF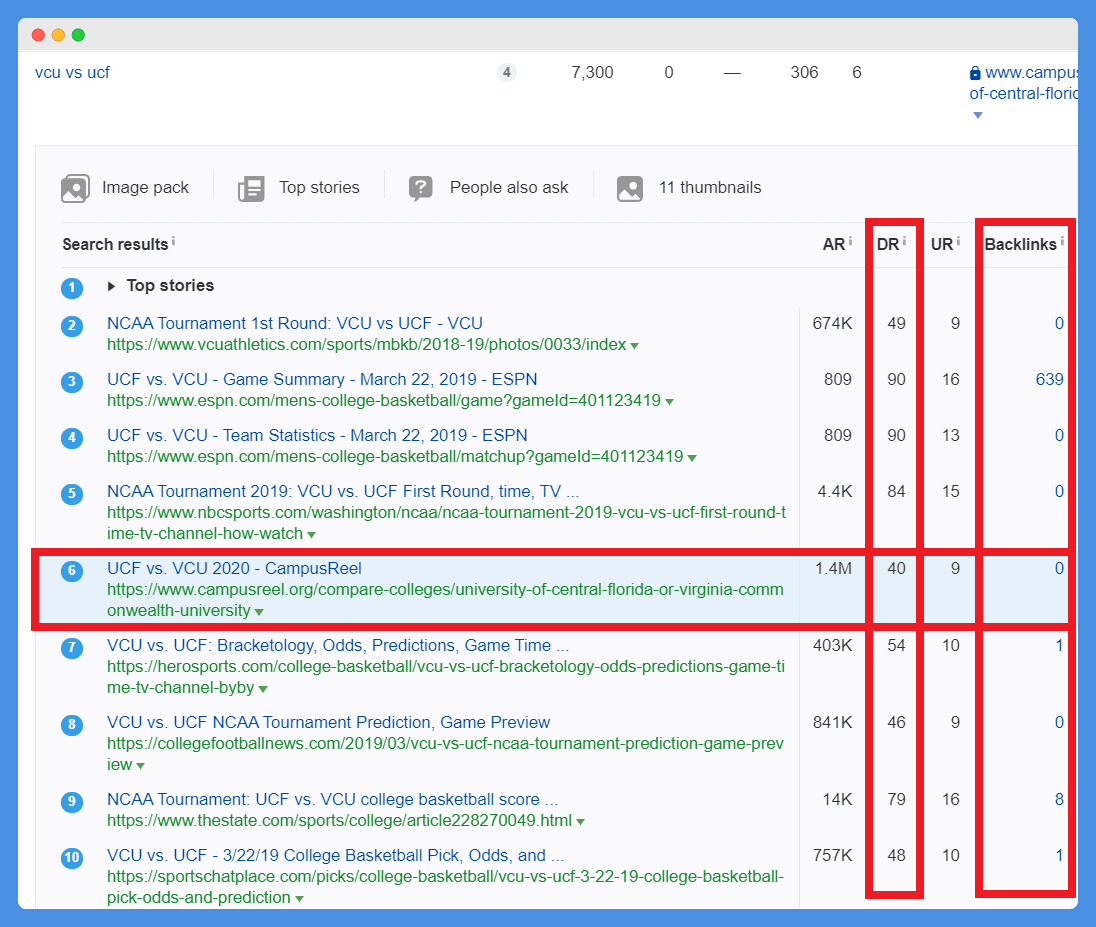 Compare colleges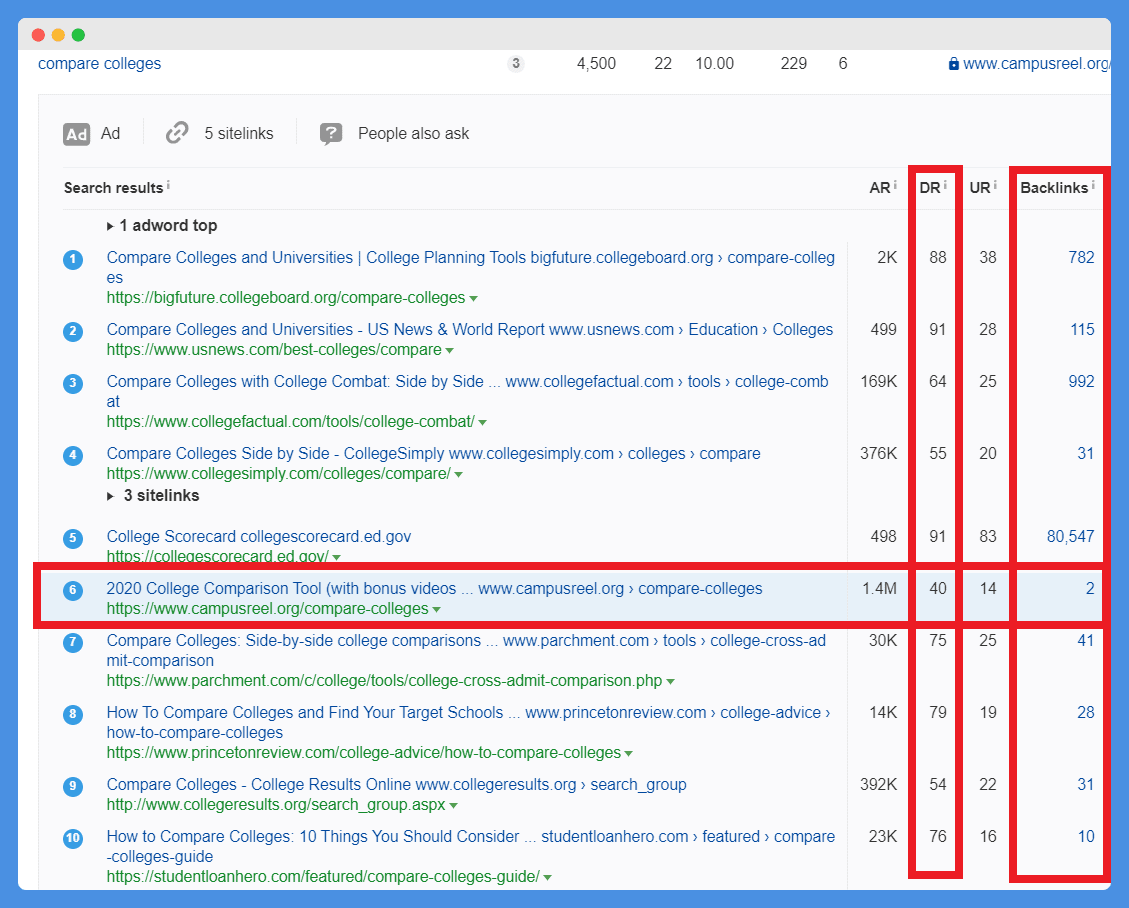 College acceptance calculator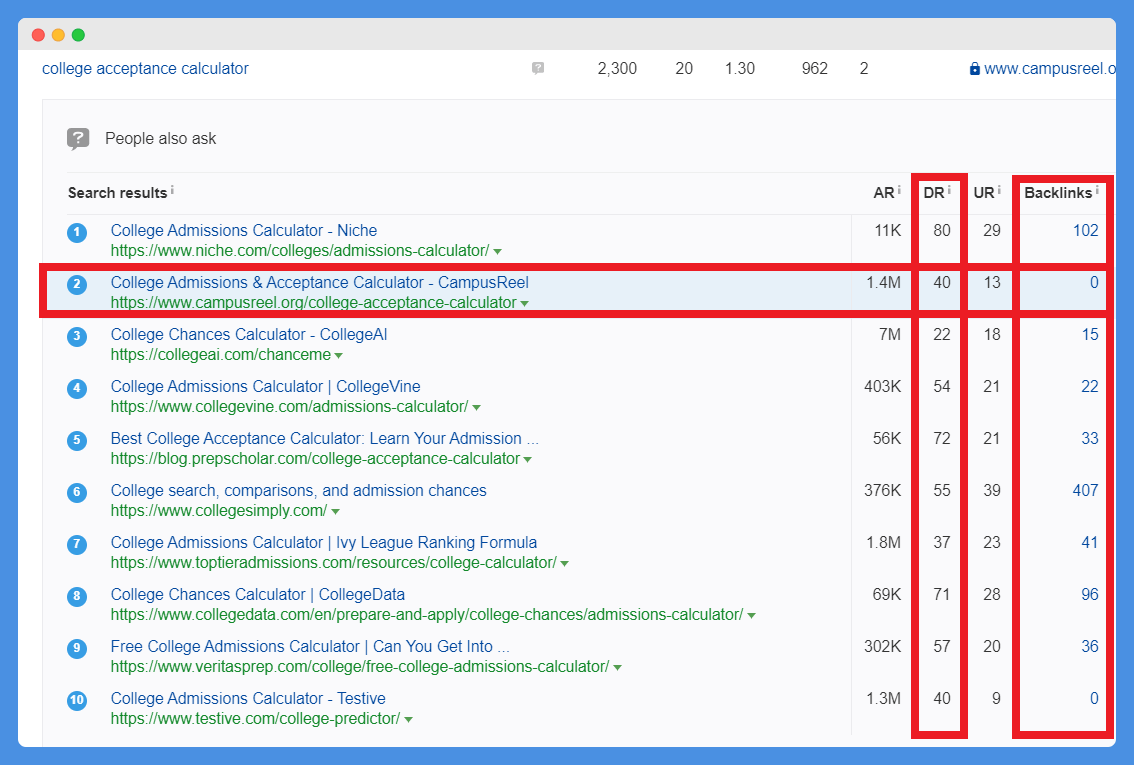 Need help with your B2C SaaS SEO? Learn how we helped CampusReel grow from 1,000 visitors/month to 166,000 visitors/month in 12 months.
Doggypedia.org
Corgi mix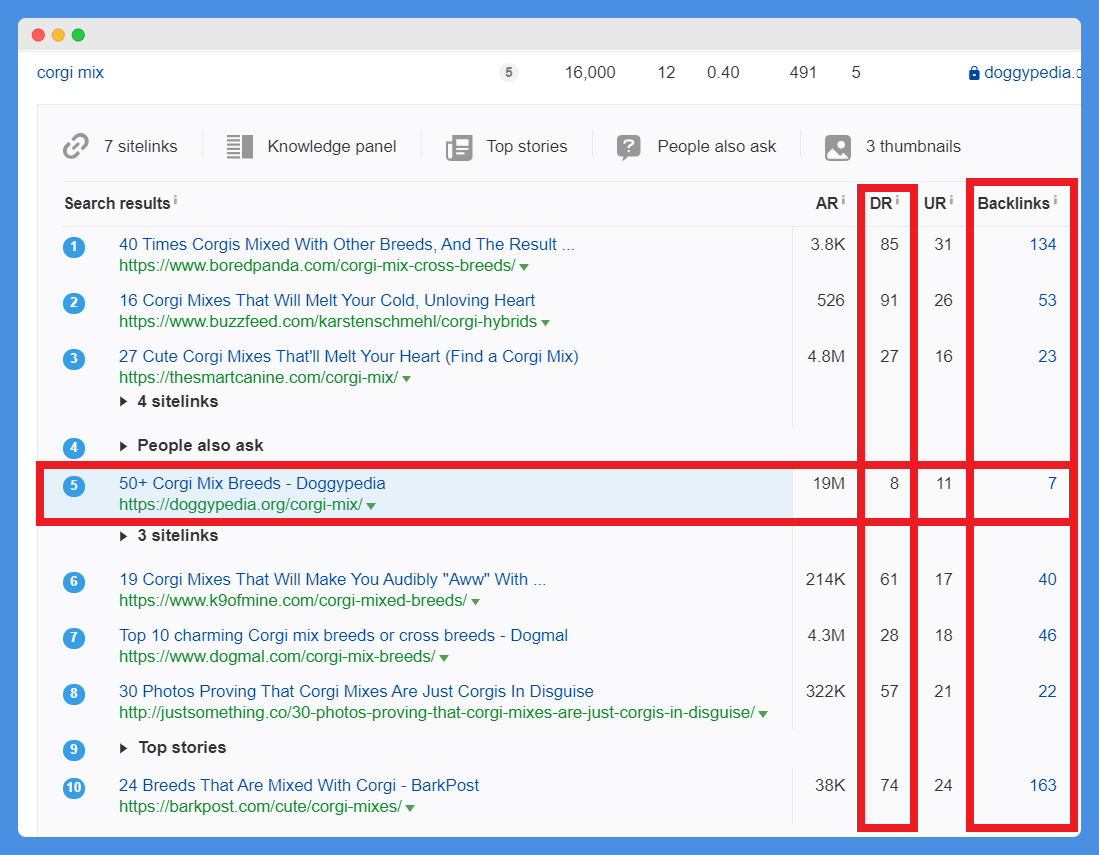 Corgi memes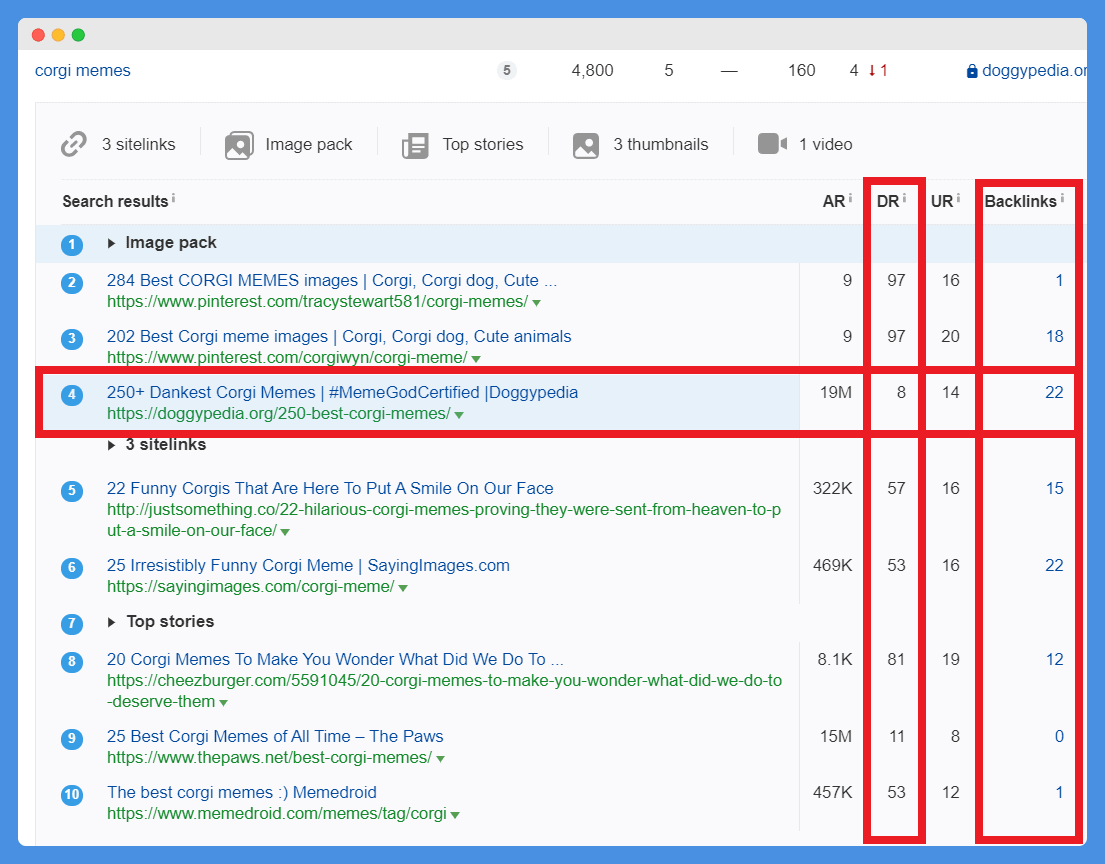 Husky Corgi mix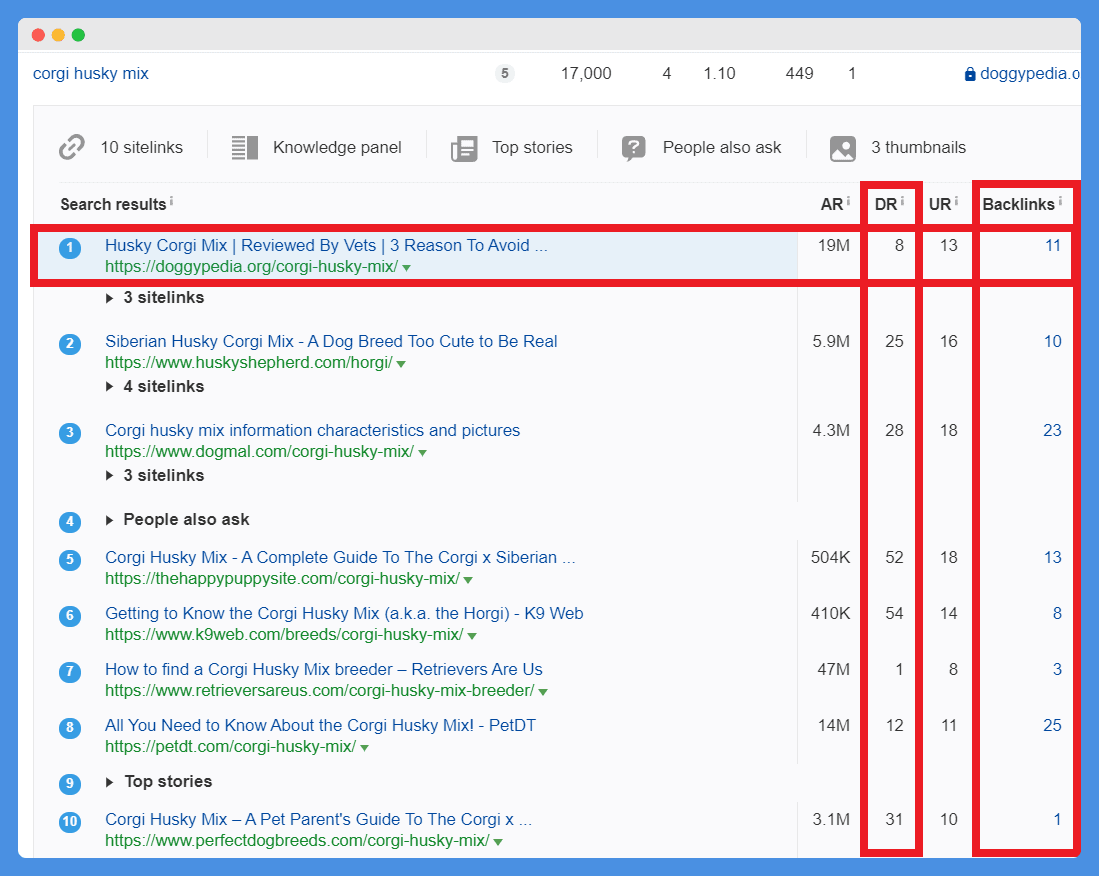 Husky mix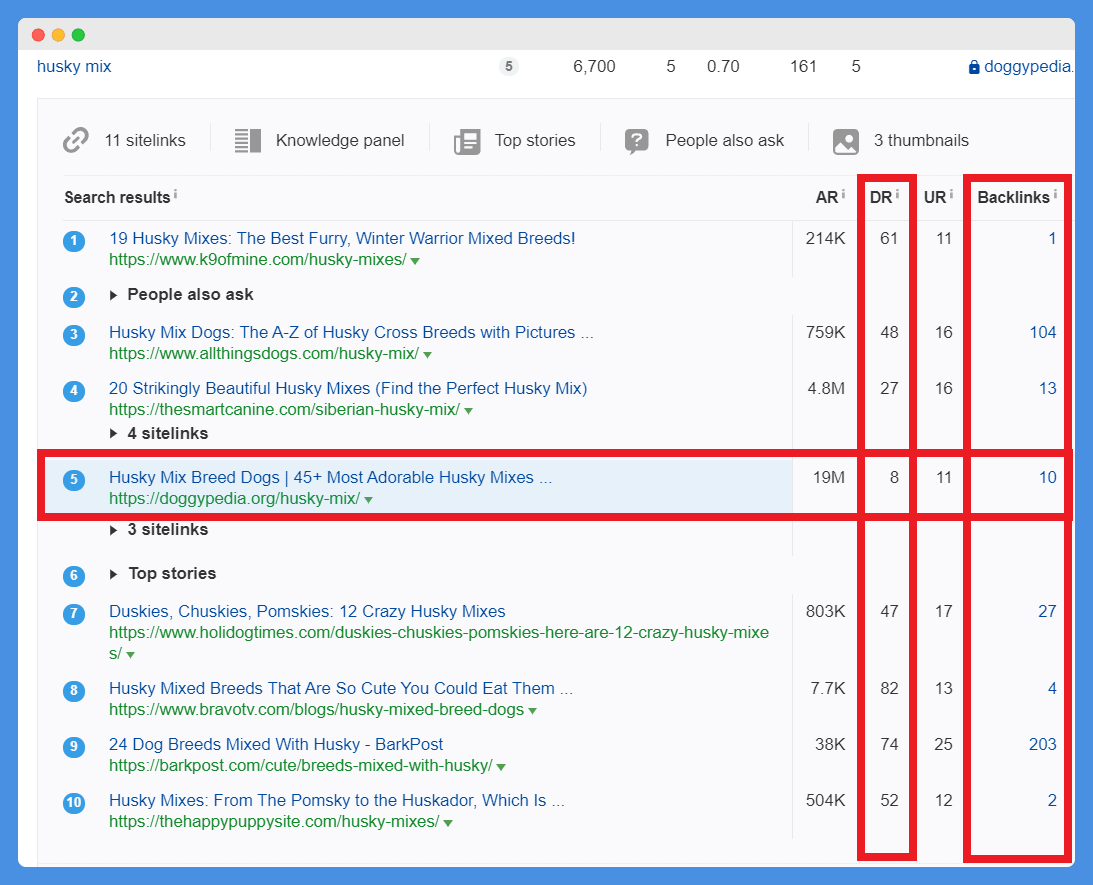 Husky poodle mix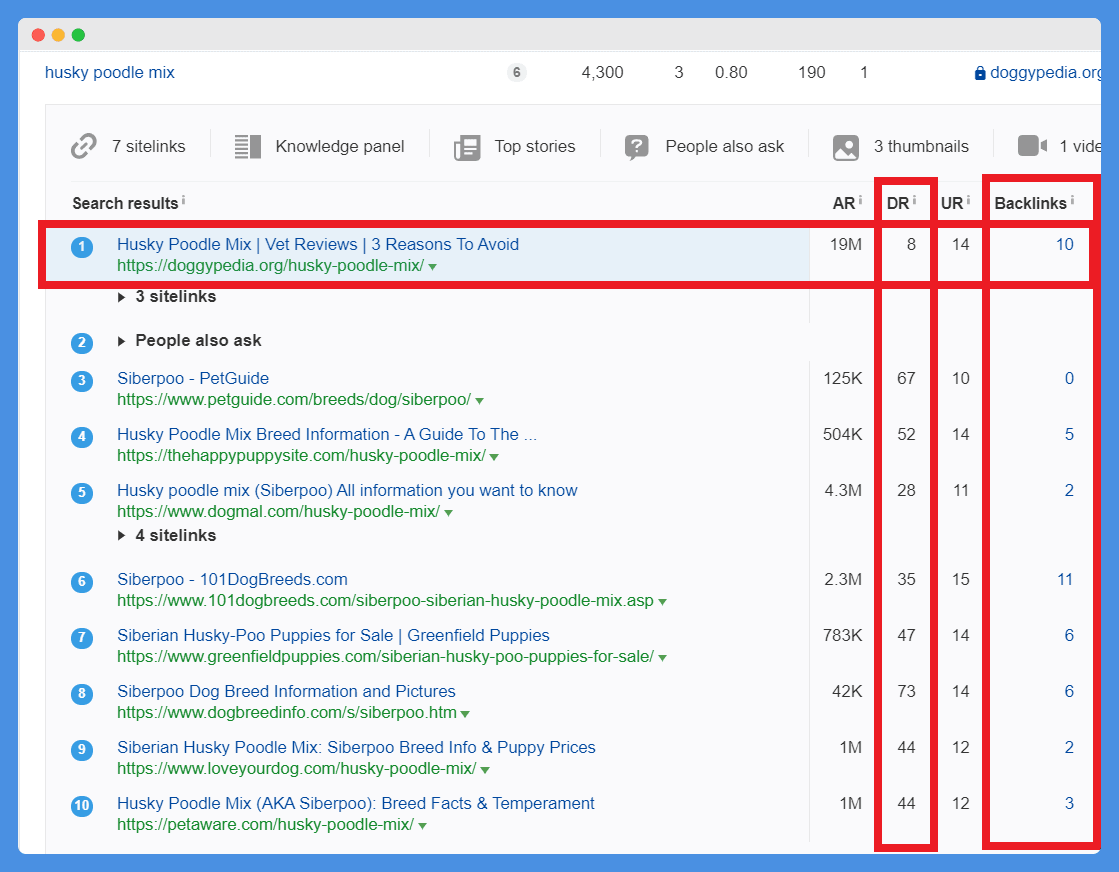 Forecasting the ROI of your SEO campaign
If you think organic search is a viable acquisition channel, your next steps is to forecast potential impact on your organization.
Use our SEO ROI calculator to model varying levels of outcomes.
Our best content
Want to learn how we've grown 4 websites from approximately zero to 100,000 visitors per month?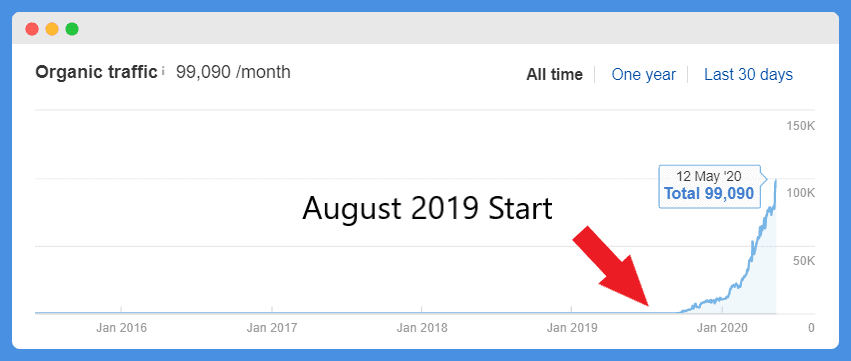 We share it all.